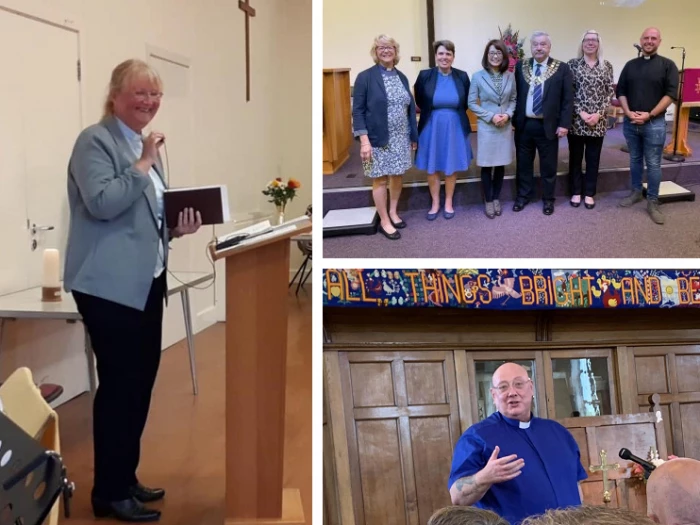 At the beginning of September, three circuits were delighted to welcome their new minister.
Revd Yanyan Case to the Dane & Trent Circuit, Revd Carolyn Lawrance to the Cheshire South Circuit and Revd Joe Adams to the Potteries Mission Circuit.
As well as ministerial colleagues in the circuits, local dignitaries and ecumenical partners were on hand to extend welcomes and the Chair of District, Revd Helen Kirk preached at each service and offered a welcome too.
We wish Yanyan, Carolyn and Joe many blessings as they begin their appointments in the Chester & Stoke-on-Trent District!