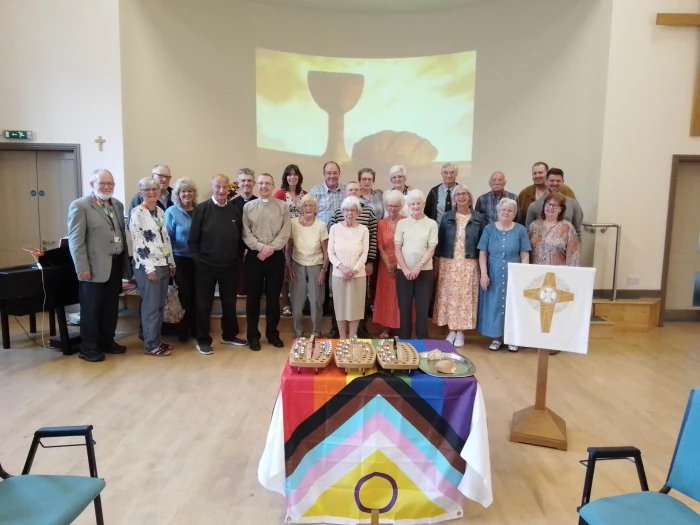 Nantwich Church starts 'Open Table' Communion service
Last December Nantwich Methodist Church began an 'Open Table' Communion service designed to be a safe space for members of the LGBTQIA+ community and their allies. Open Table is a national network of such safe spaces. It began in Liverpool, but has spread as far as Canterbury.
It does what it says on the tin, it provides space for Christians to gather, knowing that they will be safe, and knowing that there is a place at the table for them without fear of prejudice or judgement, which sadly, has not been the case in many churches over the years.
People have travelled from as far afield as Liverpool and Stoke to the Nantwich service but the congregation is mainly made up of more local members from the South Cheshire Area, Nantwich, Crewe & Alsager.
Despite the services taking place in an evening numbers have been around 30, which is a positive place to start and the team are enthusiastic and encouraged to build on this.
You do not need to be LGBTQIA+ to attend, just willing to make it a safe space for all. "I have been amazed by the overwhelming support of the church council and their willing to make this safe space available." Said Rev. Robin Fox, Minister at Nantwich Methodist Church and leader of the Open Table service. "That said, whilst it is great to have allies, we could always do with some more LGBT leaders on the team."
If this is for you, or you know someone who would appreciate such a service, then a very warm welcome is guaranteed on the 4th Sunday of the month, 5:30pm for a light meal and 6:30pm for the service, at Nantwich Methodist Church.