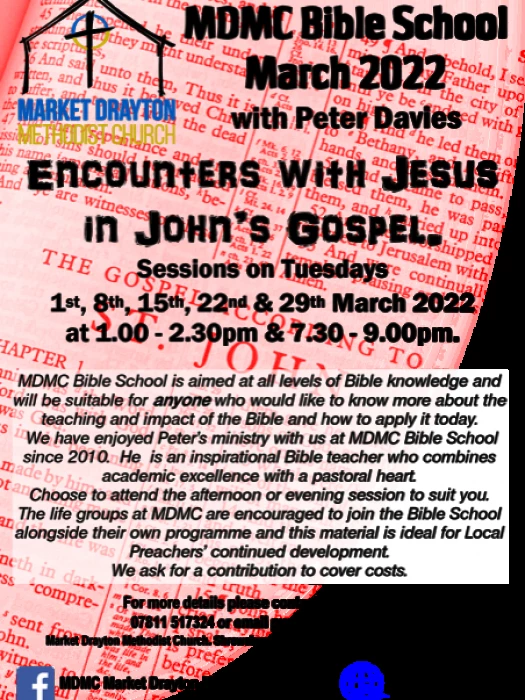 Market Drayton Methodist Church Bible School – March 2022 with Peter Davies

"Encounters with Jesus in John's Gospel"
Sessions on Tuesdays: 1, 8, 15, 22 and 29 March 2022 at 1:00 to 2:30pm and 7:30 to 9:00pm.

MDMC Bible School is aimed at all levels of Bible knowledge and will be suitable for who would like to know more about the teaching and impact of the Bible and how to apply it today.
We have enjoyed Peter's ministry with us at MDMC Bible School since 2010. He is an inspirational Bible teacher who combines academic excellence with a pastoral heart.
Choose to attend the afternoon or evening session to suit you.   The life groups at MDMC are encouraged to join the Bible School alongside their own programme and this material is ideal for Local Preachers' continued development.  We ask for a contribution to cover costs.
For more details please contact Paul Savill on 07811 517324 or email pwsavill@gmail.com