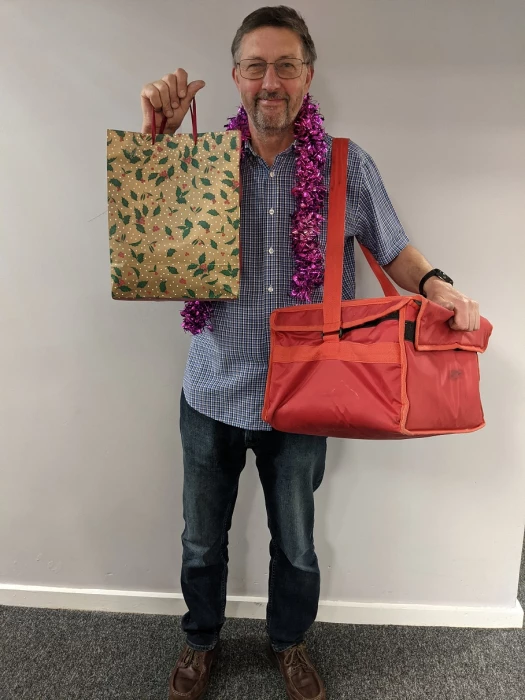 As with all other events this year, the normal Christmas Day at Swanbank will look very different!
The church packed with 400 people in hats, pulling crackers sharing a meal, conversation, laughter, the hustle and bustle of drivers collecting hot meals to take out to 200 housebound people... not in 2020!
Yet our church will not be closed, drivers will still be arriving but rather than enough to cater for 200 people, we have drivers catering for 450 people. If we can't have people coming to Swanbank then Swanbank will go to them with Christmas! We can't deliver hot food prepared in the Centre but we can deliver a full frozen meal, with a gift, a handmade card, a booklet of encouragement and hope.
And more importantly we can show we care, we can demonstrate that people are not forgotten, we can deliver the love of Jesus and so we thank God for this opportunity to be his hands and feet this Christmas time.
So thoroughly risk assessed, we are planning and organising! If you would like to help on Christmas Day either as a driver or a passenger (an accomplice!), we would love to hear from you. Please ring the office on 01782 575129 (Tuesday toThursday).